Home

/

AUTOMATIC INSERTION QUICK STAB PLASTIC HOOKS
AUTOMATIC INSERTION QUICK STAB PLASTIC HOOKS
Blister holder hook with 3 rears tips that allow to stab the corrugated board without previuos die cutting.
Aesthetic and very practical, allows to show products on both free standing display units and countertop display units.
Easy to mount on cardboard displays, produced in recyclable glass reinforced nylon material.
Depending on the weight to hang, you can choose among different sizes, single or double prong.
• Fast stab prong hook
• In sturdy glass fibre reinforced plastic
• Center to center: 25 mm
• Standard colours: black and white

NB: Other colours on request


Recyclable product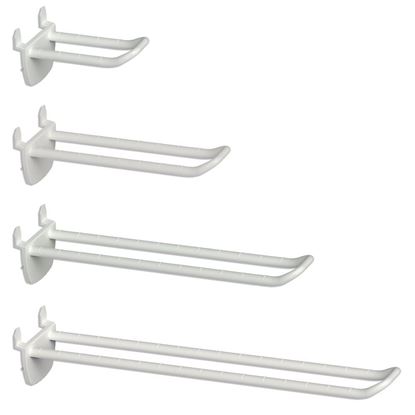 • Fast stab prong hook for euro holes (eurohook)
• Suitable for plastic swing price tags
• In sturdy glass fibre reinforced plastic (recyclable)
• Center to center: 25 mm
• Standard colours: black and white

NB: Other colours on request


Recyclable product